Back to All
VICTORIAN CLOSED – LOOPS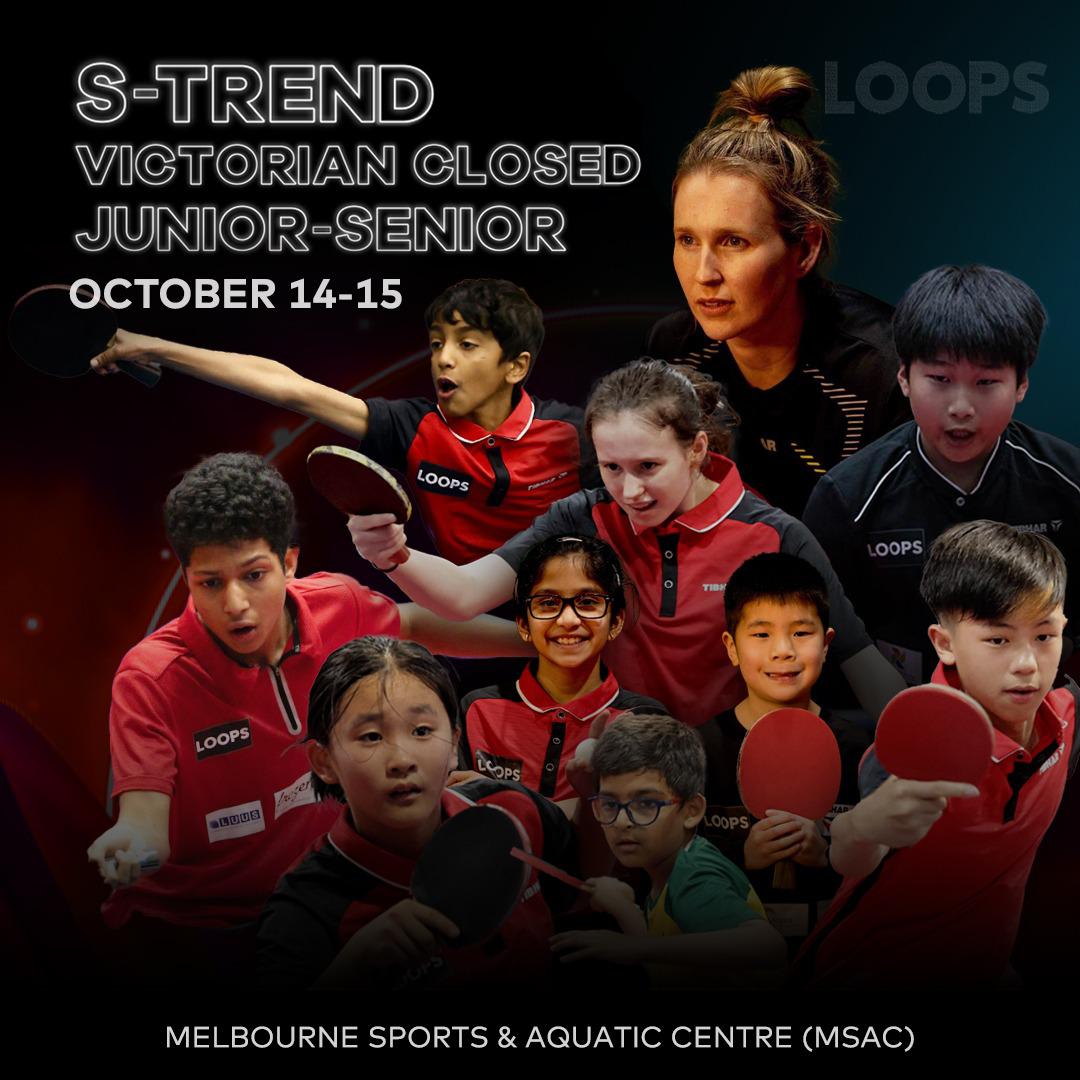 Key lessons were learned at the Victorian Closed Junior and Senior Events held over the weekend at the Melbourne Sports & Aquatic Centre. Rising star Aiden Deng confirmed his place as the one to watch, while remarkable improvements were seen in players like Swetha Sundaresan, Austin Hammerton-Lee, and Cassandra Yap. Simon Gerada, the coach of LOOPS, expressed his pride in the club's efforts over the weekend. The LOOPS Squad, consisting of 33 participants, collectively achieved a net increase of 345 RC points, demonstrating their dedication and progress.
Samyukt Vinodhkumar's remarkable progress following last month's training camp and program left a lasting impression. Simon, the coach, noted that there's still more potential for growth, and he sees the foundation of a very strong team taking shape. The sense of camaraderie and chemistry among the team members was palpable, making him feel welcomed.
On the other hand, Joe Gerada, another LOOPS Coach, highlighted the impressive skills of Aiden Deng. Aiden's ability to comprehend the dynamics of an 11-point game and his self-assured scoreboard management were particularly commendable. Joe expressed his admiration for Aiden's performance.
The major placing were as follows:
Nathan van der Heiden won of the Twenties Event, whilst the under 11 Boys Doubles was an all LOOPS affair with, Austin and Sammy defeated Inigo and Angad 3-2 in the final, whilst Sammy also teamed up with Jasmine to win the under 11 mixed.
Krith won the under 9 singles defeating Aiden Deng, Leo and Tej teamed up to win the Under 15 Boys Doubles, Gabby defeated Swetha in the Division 3 singles, Vindu won the under 15 boys singles and teamed up with Aviraj to make the final of the under 21 doubles who also teamed up with Gabby to win the u/17 mixed doubles, and won the Division 2 singles on Saturday during he Senior events which also included a Mixed Doubles silver (Yi Jen with Lucas Lum), U21 Boy's Doubles silver (Aviraj and Vindu) and the O30 Men's Doubles (Ashik and Hitesh).
All in all a great event for the team and congratulations to all. The LOOPS team will next take to the court on Saturday 02nd December at the 2023 Traralgon Jingle Pong Junior/Senior Open .