Back to All
THE LUM & LUU SHOW – SMACKDOWN EVENT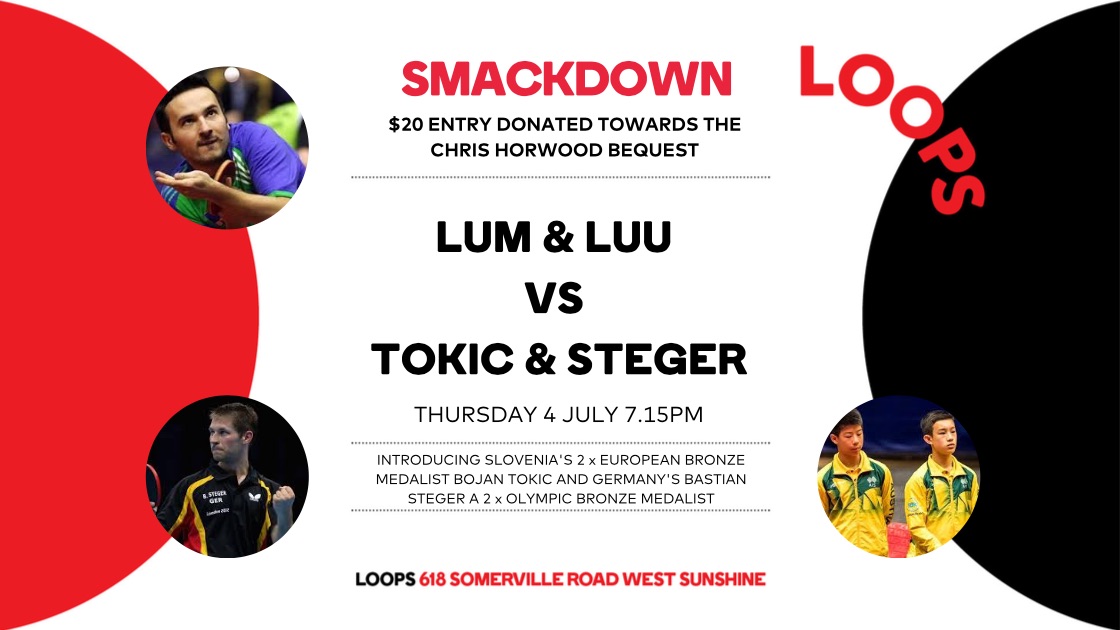 The Lum and Luu show has arrived at LOOPS! Australia's next generation of champions. Finn Luu #12 in the World and Nick Lum an Australian Champion. Together they make the LUM & LUU show, an u/21 doubles Australian Champion duo, bronze medalists in the open division and the future of Australian doubles at international level.
The LUM & LUU show is designed to generate essential program support through the Chris Horwood Bequest, a fund in support of International Table Tennis Federation selection and training programs. Chris Horwood was CEO of Table Tennis Victoria whose generosity towards high performance has seen Finn Luu and Nicholas Lum attend several International Training Camps and will support future talent identified by the International Table Tennis Federation.
Come support the future of Australian Table Tennis, help us thank Chris Horwood and see our champions take on the best only days before the Australian Open against Europe's best.