Back to All
A table stable in Tarneit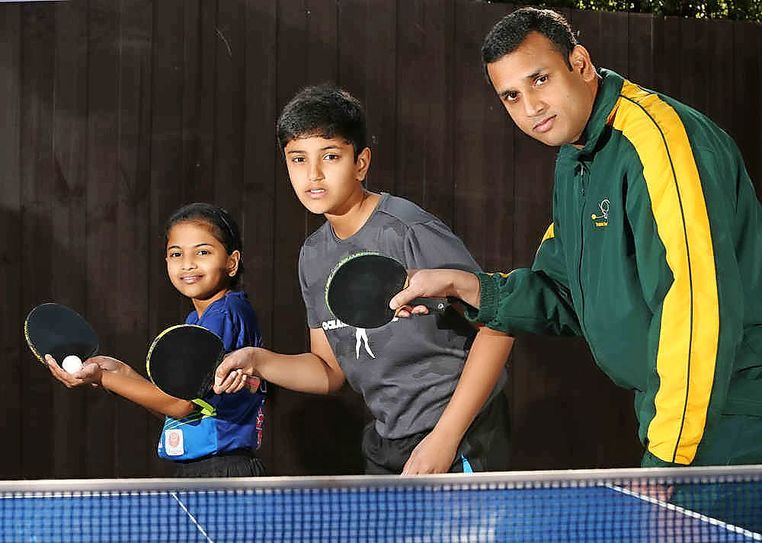 This Tarneit resident is proof it's never too late to pursue your sporting dreams.
Nandakumar Alavandar started playing table tennis at a junior level as a child in India, then stopped playing when studying, girls and life in general took over.
Seventeen years later, the family man started playing again when his son, Aneruddh, picked up a table tennis paddle.
Since then, he has won two bronze medals in the over-30 category at the Australia Veteran Open in 2014, won both the Werribee and Melbourne opens in the over-40 category and last year was captain of the Victorian over-40 team.
More recently, he represented the Australian veterans over-40 team at the New Zealand Open in April, winning a gold medal in the team event and bronze in the individual category.
"It's good that at veteran level I've been able to do what I've done," he said. "I was just at state level when I was a junior. After coming here, it's been a good opportunity for me to play it as a family game."
Mr Alavandar trains at Loops in West Sunshine. He coaches his children Aneruddh and daughter Ananya, who are excelling at the sport. Later this month, he will go to Spain with Anderuddh, who is competing in the International Table Tennis Federation's Hopes Week and Challenge.
As for Mr Alavandar, he has his sights set on competing at the next World Veteran Championships in 2020 in Bordeaux.
"It takes care of your health and you're doing something you're passionate about," he said.
"I'm able to spend some time with my kids at training sessions and tournaments."