Back to All
SEVEN WEEKS OF QUALITY – LOOPS SEASON 4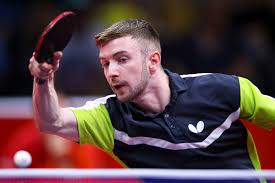 LOOPS are set for a quality seven weeks of Pennant to close out the year with several big local names committed and confirmed for Season 4. Ashley Robinson of Ireland headlines the two-aside (optional doubles) league with Xavier Dixon, Simon Gerada, German Timi Koechling a 1800 player headlining the league.
The top line event will consist of eight teams supported by the likes of Zach Anstey (1600), Nandakumar Alavandra (1600), Edwin Cotter (1700), Chrysler Gracias (1650), BP Huynh and Edward Truong (both 1600).
A few places remain for any 1,700 point players wishing to participate in the top league, with Division 2 players also welcome for the Wednesday night league.