Back to All
LOOPS FRIDAY NIGHTS SPECIAL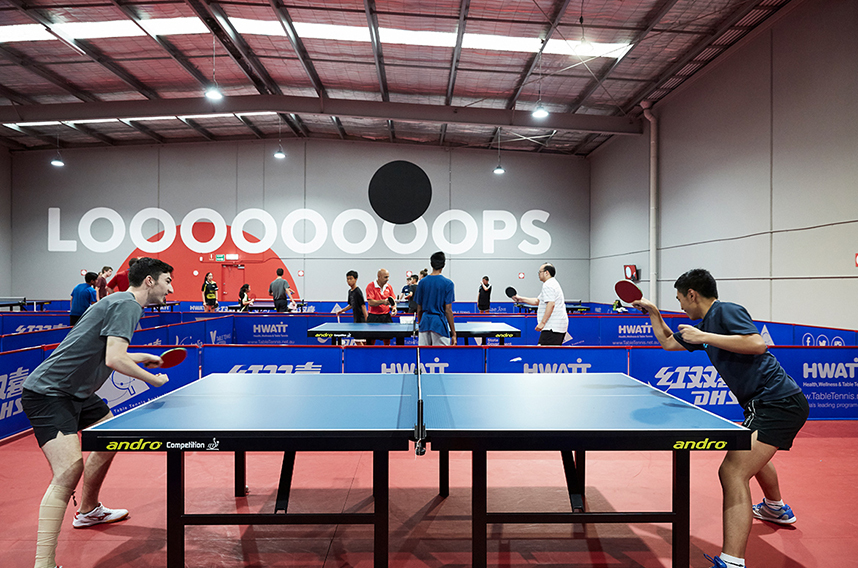 Welcome to LOOPS OPENING special every Friday from 6-9pm which includes a 3 hour session with racket and balls supplied. Here is your chance to learn the game, meet new people and enjoy the LOOPS facility. Cost: Free
LOOPS is a ground-breaking social entertainment brand founded by Olympians Simon Gerada and Melissa Tapper, entrepreneurs and co-founders of Health, Wellness & Table Tennis, the duo are successful entrepreneurs and competitive table tennis players at the very highest level. The two founders conceptualised a vision, taking inspiration from the explosion of table tennis social venues stateside and the huge resurgence of interest in the game within the Australia.
Since its launch in 2018, the LOOPS concept has been widely regarded by the Table Tennis industry as a game-changer in social entertainment venues, combining three different crucial elements: social TT, a High Performance TT and an entertaining activity – all set against the LOOPS brand design by 21-19. LOOPS is the world's leading concept to offer such an immersive experience, taking the humble Ping Pong table from the back corner of a house to the forefront of the venue, while creating an intricately considered and currently unrivalled leisure experience.
LOOPS West Sunshine, the flagship venue, quickly established itself as one of Australia most iconic and most talked about table tennis venues and has hosted games for Table Tennis Australia and Table Tennis Victoria just to name but a few.
LOOPS officially opened its doors in October 2017.
"The philosophy at LOOPS is to exceed expectations in everything we do and to constantly innovate – it's not enough for us to just rely on how fun it is to play ping pong, we aim to create a totally new experience, a LOOPS experience."
Simon Gerada, Founder and Director of LOOPS
Call to reserve your place now on 93101981
Cost:     Free
When:  Friday 6-9pm