Back to All
INTERNATIONAL PREPARATION CAMP AT LOOPS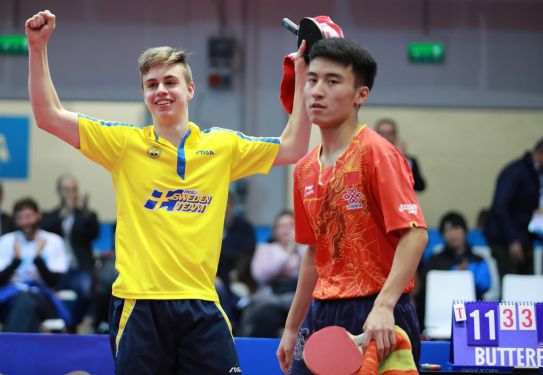 European Table Tennis Union invited 24 players to the ETTU Preparation Camp for World Junior Championships (Bendigo/AUS) to be hosted by LOOPS Mebourne, from 25th November until 1st December (arrival day 24th November), in addition to the ETTU, team Australia, Canada and the USA will also have their teams participating in the camp preparing for the World Junior Championships giving the local LOOPS members a chance to witness the best Europe have on offer up close and personal.
Some of the coaches on duty will be David SARGSYAN, Jaroslaw KOLODZIEJCZYK, Neven CEGNAR – but all present national coaches will be involved in the program.
Sweden`s rising star, 15-year-old Truls MOREGARD accomplished one of the greatest recent achievements in recent years when he won a silver medal in the Boys Singles event at the 2017 ITTF World Junior Championships in Riva del Garda, Italy. And Truls is only one of the start European players to be invited and be in attendance to the scheduled camp at LOOPS.
"We are super excited to have Europes best in action at LOOPS, not only will watching the players in action be something to never forget, but the coaches on duty David SARGSYAN, Jaroslaw KOLODZIEJCZYK and Neven CEGNAR are proven and some of the best". Cegnar, now working for the European Table Tennis Union was coach of Tamara Boros Europes last Top five woman and champion. Whilst KOLODZIEJCZYK a long time friend and former teammate is always great to have around.
"Kolek is a fun guy, he gets the job done with his players in a lighthearted way always getting the most out of his athletes"
Anyone wishing to see the camp in action will be asked to express their interest with the LOOPS team as a limited amount of places will be available for viewing restricted to LOOPS members only.