Back to All
Australian Open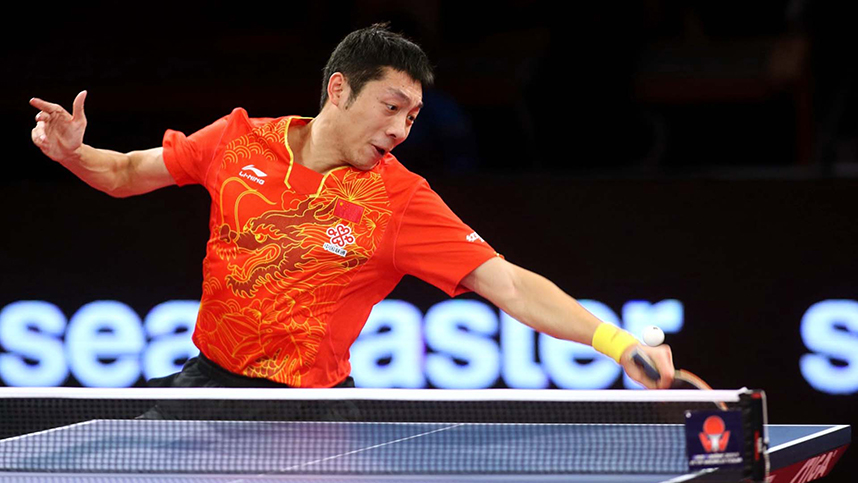 Well what a success and what a line up, Xu Xin and Liu Shiwenwin the 2018 Australian Open and join the likes of Samsonov and Mizutani in history.
But what did it look like from a LOOPS point of view? Airtime on Fox Sports, more than 5,000 tickets sold, world champions and future stars in action daily on court and in the training hall, locals experiencing the action close up either curtsied on as ball-kids with Daniel Noura and Daniel Kocjancic ball-kidding for some of the major matches and some interesting contests for our local champions including Xavier Dixon and Finn Luu who were on centre stage in day 1 and 2 of the event.
"We were very pleased which was confirmed only a couple of days later when I received a call from past Australian Champion Russle Lavale" said coach Simon Gerada. Whilst the LOOPS boys didn't record a win against some of the best in the world from their two group stage encounters, they were more than formidable opponents as they demonstrated an "international style game and progression path" said Gerada. "continued speed work, additional strength work and more training hours is all thats holding these boys back, when you leave these sorts of events you either shake your head and think negatively or you walk away knowing you in the right track"
The LOOPS team can be pleased with their efforts considering the team have continued to implement their long term strategy of "a sustainable training environment" but also know that more needs to be done with Gerada explaining the positive but also identifying more needs to be done. "we are doing well, I always said this was a thirty to forty year plan, I've traveled the road as a player and I know that as a country if we are to compete at this level we'll need to build it from the ground up, for example this generation are now receiving scholarships to train with Finn Luu and Xavier Dixon then first in our short story to benefit from such a program, I hope that in five years we'll have five or even ten scholarship players, but it will take time. We know have our own full-time facility which was a dream to begin with, the LOOPS facility brings hope, hope in knowing that dreams can come true so why not top 50 athletes in the world?" Gerada discusses.