Back to All
A Monumental Step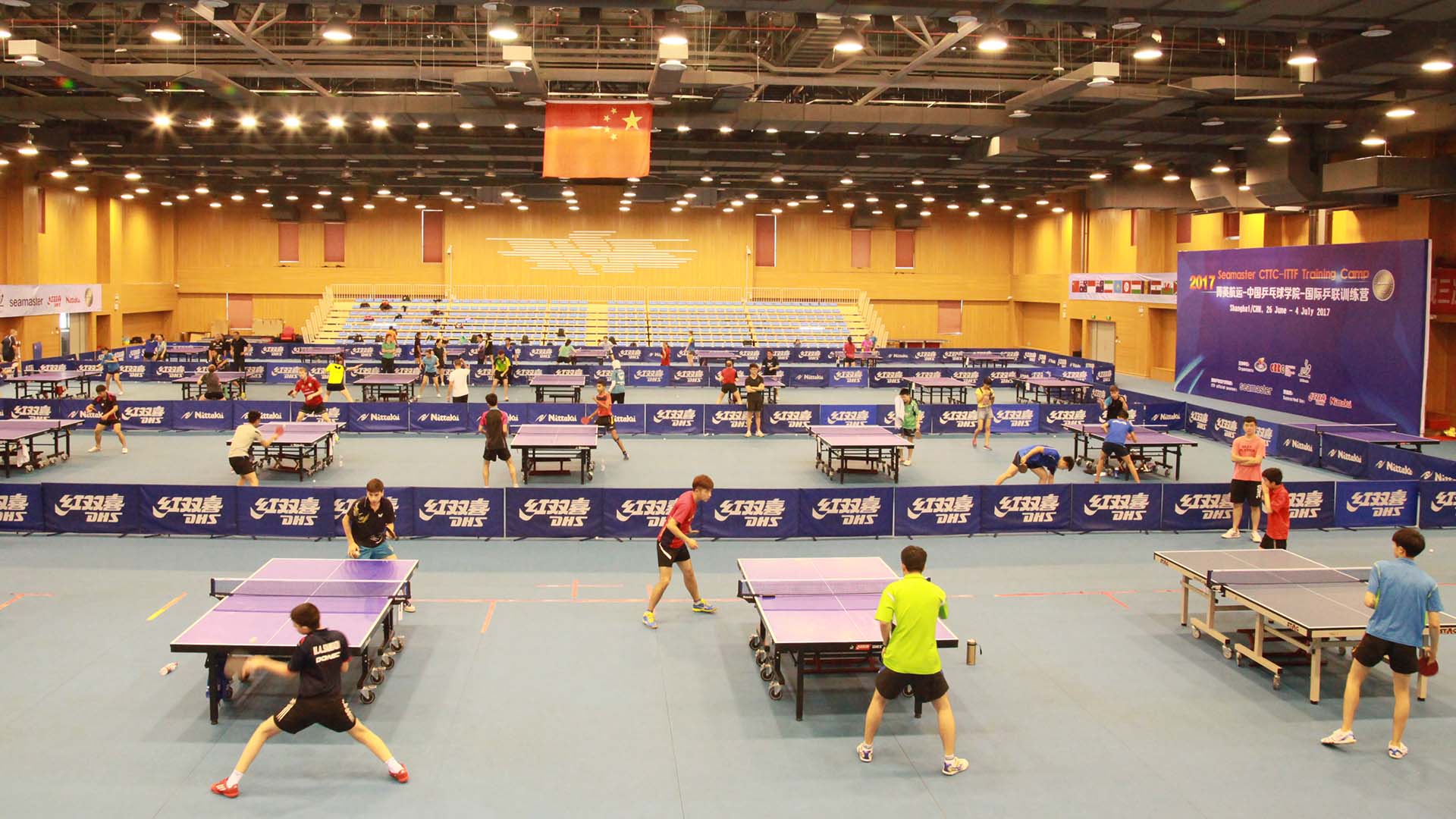 LOOPS Table Tennis Joins Hands with China Table Tennis College Shanghai In a historic meeting that marked the beginning of a groundbreaking collaboration, LOOPS Table Tennis, a leading name in the Australian table tennis scene, took its first momentous stride towards partnering with China Table Tennis College Shanghai (CTTC). The meeting saw the convergence of visionary minds and dedicated individuals who share a deep passion for the sport of table tennis. At the helm of this promising partnership were Simon Gerada, Melissa Tapper, Joe Gerada, and Oscar Zheng of LOOPS TTC, joined by Gen Doorman of Table Tennis Victoria.
Representing China Table Tennis College Shanghai were esteemed individuals, including Shi Zhihao, Executive Deputy Director of China Table Tennis Academy and Director of IFTF Museum/China Table Tennis Museum; Jie Ren, Executive Deputy Director of China Table Tennis Academy; Chen Lili, Deputy Secretary of the Party Committee of China Table Tennis Academy; Zhang Dingding, Director of International Training Business of China Table Tennis Academy (CTTC); Yan Sen, Olympic Champion and Head of Training Department of China Table Tennis Academy; and Dou Jinxian, Organizer and Student Counselor of China Table Tennis Academy.
During this momentous meeting, LOOPS and CTTC came together with a shared purpose and common values, signifying a significant step forward for the world of table tennis. Both entities expressed their unwavering commitment to revolutionizing the game by providing athletes with innovative, high-performance programs and fostering a culture of excellence. At the core of this partnership lies a resolute mission to empower athletes, spanning from beginners to professionals, enabling them to reach their full potential while savoring the joy of the sport.
This collaboration is more than just a partnership; it's a collective effort to elevate the sport of table tennis to new heights. It is an alliance of athletes, coaches, and experts within the table tennis community, all working harmoniously to develop programs and initiatives that will redefine the sport. With a strong commitment to advancing the game, LOOPS and CTTC are poised to support players in their relentless pursuit of excellence.
Among the key objectives of this collaboration are:
Enhanced Player Development: The partnership seeks to provide players with unprecedented opportunities for growth and development, pushing their boundaries and helping them realize their potential.
Knowledge and Expertise Exchange: By exchanging knowledge and expertise, LOOPS and CTTC aim to bring forth innovative training techniques, equipment advancements, and coaching excellence.
Further International Exposure: This collaboration goes beyond borders, opening doors for players to gain international exposure and experiences, not limited to table tennis alone.
Research and Innovation: LOOPS and CTTC will engage in research and innovation, including the development of athlete identification models and testing methodologies, contributing to the overall growth of the sport.
In conclusion, this partnership between LOOPS Table Tennis and China Table Tennis College Shanghai is not just a monumental step for the sport; it's a leap towards an exciting future. With shared values, a commitment to excellence, and a focus on empowering athletes, this collaboration promises to redefine the landscape of table tennis, ensuring that every player, from the aspiring novice to the seasoned professional, finds the support and opportunities they need to thrive. Together, they are set to script a new chapter in the story of table tennis, one characterized by innovation, passion, and relentless dedication to the game.