Back to All
2021 Memberships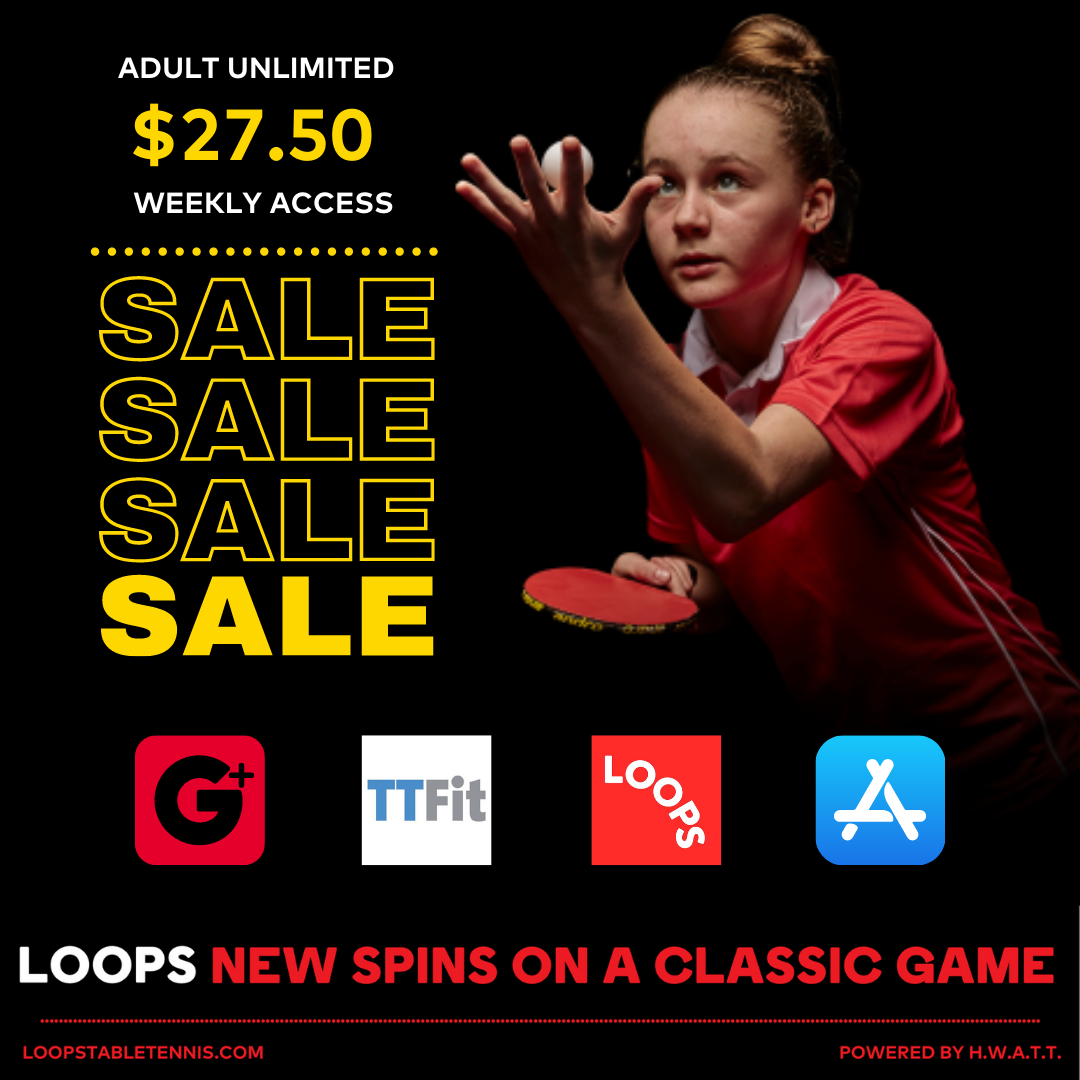 Are you excited to get back in the LOOP or LOOPS? Whilst 2020 may almost be over and 2021 is just around the corner, we'll be open again on Monday the 9th of November! So get ready for 2021 or enjoy the remainder of 2020 with LOOPS and to make up for the lost time with our new group training, group coaching and court booking schedule. Welcome back to LOOPS as we finish 2020 together!
Adult Membership will include unlimited entry and play, coaching and training groups for $27.50 per week! Visit our "MEMBERS ACCESS" page to get a better understanding of the entire suite of sessions available.
LOOPS is recognised as Australia's leading Table Tennis club with twelve world class table tennis courts.
Our organisation was founded in 2009 and has been host to numerous national and international tournaments and events. We have a proud reputation of providing members and guests with a friendly, welcoming and inclusive experience.
Respect, fairness, trust and integrity are some of the words that come to mind when delivering training to the children of LOOPS, change and adaptability is where you find yourself with regards to the results of the last twelve months and teamwork is what this package is all about. Together with parents, past situations, feedback and consideration we've developed the all inclusive Junior Membership pack!
Head over to our "Membership" page to sign up now.