Back to All
NATIONAL JUNIOR CHAMPIONSHIPS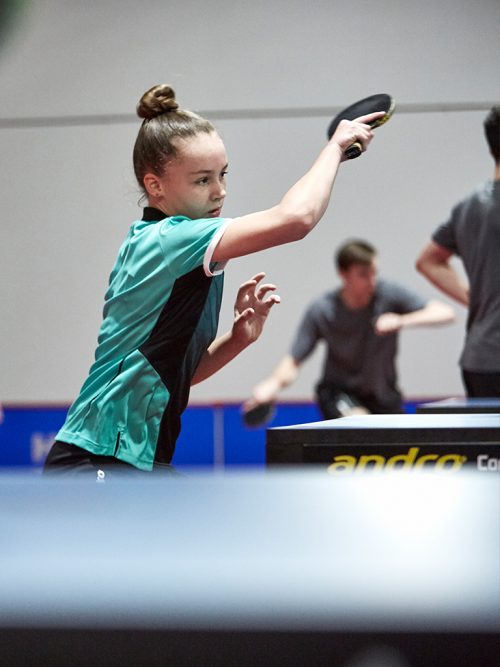 The HWATT and LOOPS kids were in action today at the National Junior Championships being held in Townsville with the little kids like Ananya Nandakumar winning her first ever match at the event, as did Yi-Jen Hsu who one stage won
Daniel Noura didn't lose a match on day one winning five from five making it a nice reward for his work over the period. Speaking of rewards, Anderuddh Nandakumar was also undefeated playing some pretty good table tennis and winning six from six.
Skyy Luu had a nail biter in opening game of his sixth Nationals but fought hard to come back and win all three games. Chermaine Quah cruised through day one winning all her matches whilst Finn Luu looking equally impressive against ACT, speaking of ACT it was nice to see Max Kennedy take it to Ethan Lim a former National singles medalist.
Michael Athans won all three games during the morning session, however was dropped in the latter game in which Victoria B lost to a two man WA side. hammy….. 🙂
Daniel Kocjancic had a light day in the under 13 teams, whilst Hannah Green made a good start to the event and Sonia Xiong won a few a long the way. William Poplawski and Jim Findlay (Findley) had good starts winning more the 50% of their matches. Genie Poplawski also fought hard all day winning some matches along the way. HWATT coach was also pleased with performances from Isabella Connor who has shown large improvements and looks to be enjoying her game.
It was also great to see former HWATT athletes and always family members Sophia Dong back as a coach whilst Tasmanian Champion Georgina Newton returned for the event as an u/18 participant. Richard Li was also impressive on day one with a three and zero win loss record.