Back to All
SMACKDOWN FUNDRAISER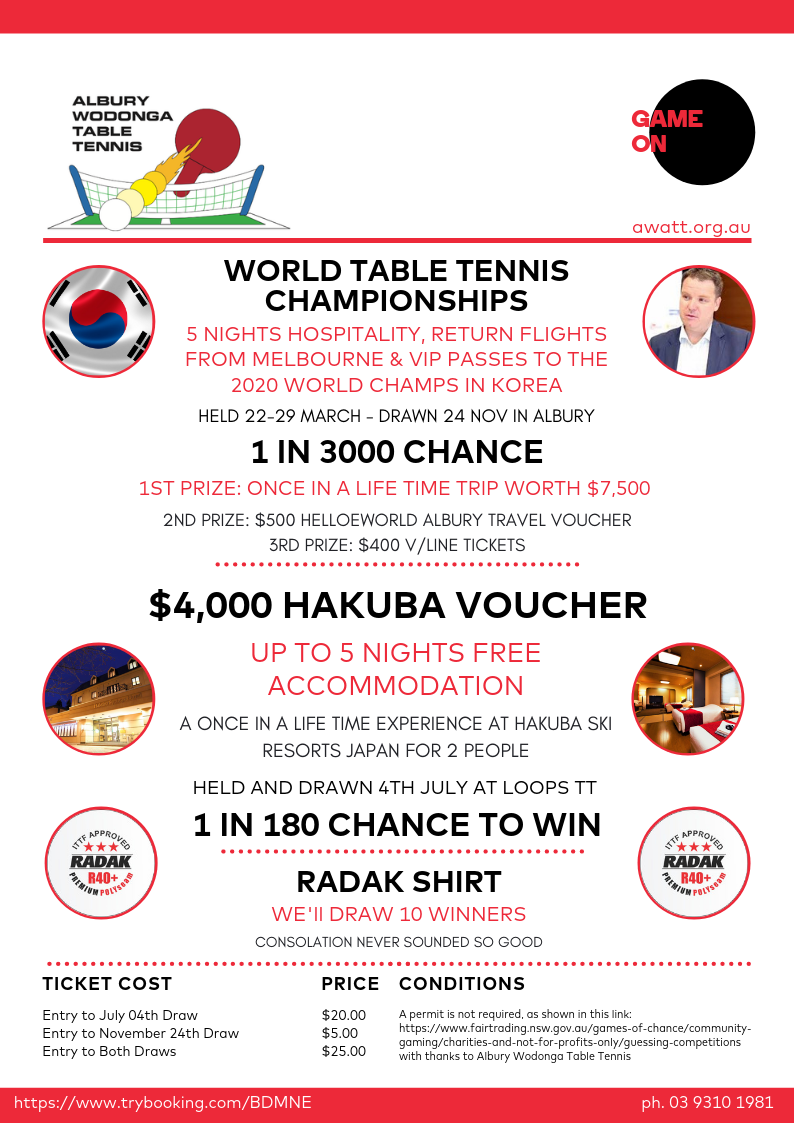 Fundraising never sounded so good with thanks to the Albury Table Tennis Association, our friends at Hakuba and Radak Table Tennis. First of all, you'll go in to the draw with a 1 in 180 chance to win a $4K HAKUBA Resort accommodation voucher for up to five nights and as a consolation we'll have 10 RADAk shirts to give away. BUT, if that was not enough all tickets will then go in to the draw to for a 1 in 3,000 chance to win a $7,500 trip of a life time to the World Championships in Korea 2020 with additional 2nd and 3rd place gifts valued at $500 and $400 respectively.
A message from Albury Wodonga Table Tennis:
Our committee has decided to only open this raffle to the Table Tennis community / clubs and members, thus giving the TT community a great opportunity to attend this event.
A permit is not required, as shown in this link:
https://www.fairtrading.nsw.gov.au/games-of-chance/community-gaming/charities-and-not-for-profits-only/guessing-competitions